Movie Nfo Creator Final uses the TMDB API to generate the Movie Information. The TMDB API has some limitation for individuals, even for Movie Nfo Creator Final. By limitaions I meant that there are specific intervals for the movie information provided by them. So since Movie NFO Creator is downloaded and used by a lot of people, sometimes it get's the "Error 503-Service unavailable". So I suggest you to Get your Own TMDB API Key, which is free and will allow you to use the program without any problem. It's easy to get your own API KEY and also to put it into the Movie Nfo Creator Final. Follow this guide, and use the Movie Nfo Creator Final without any hassle.
1. First, you must Signup at TMDB, which is free and very quick.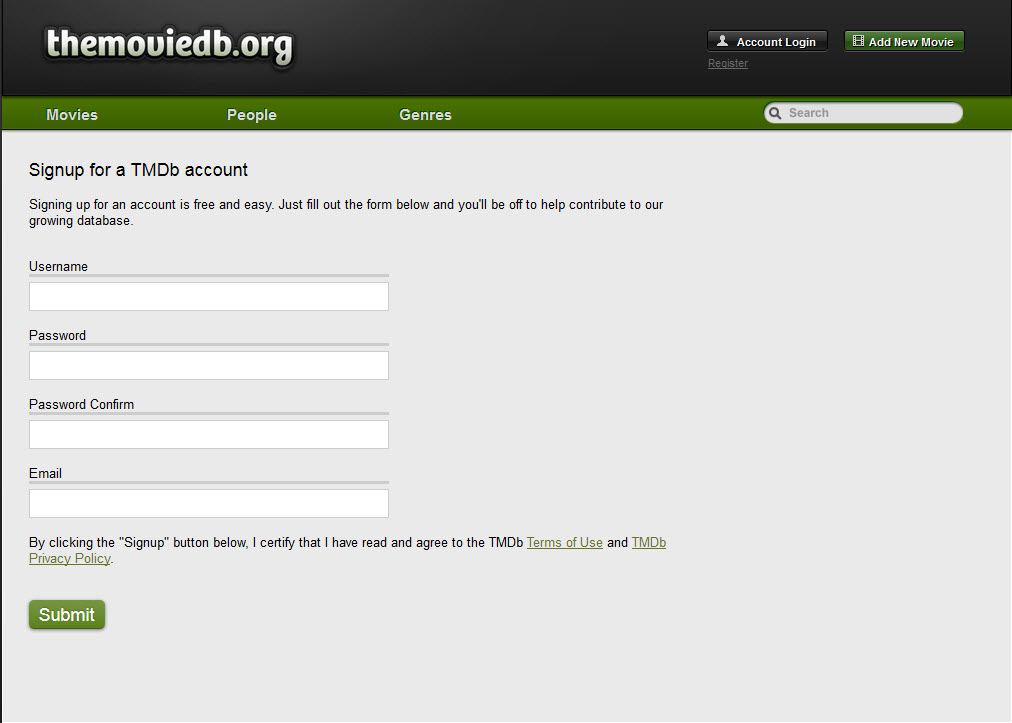 2. Fill in your details and Click Submit.
3. You'll recive a Confirmation E-Mail to the email address you provided. Click the link in the email and verfiy your account.
4. Now login to the TMDB using the account details.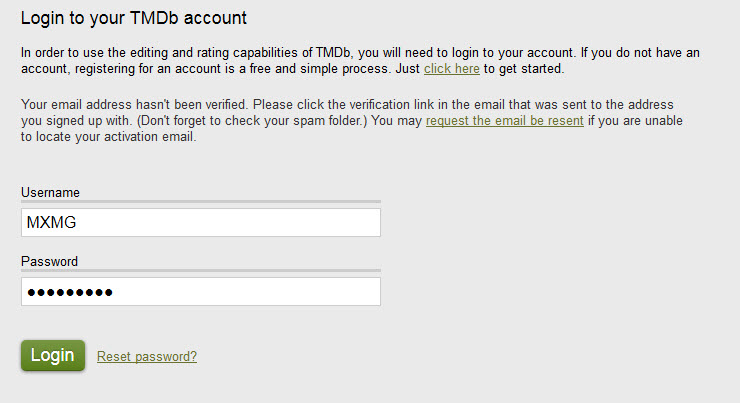 5. Go to , Account Details Tab.

6. Just above the "Update My account", there is a link to "Generate API key".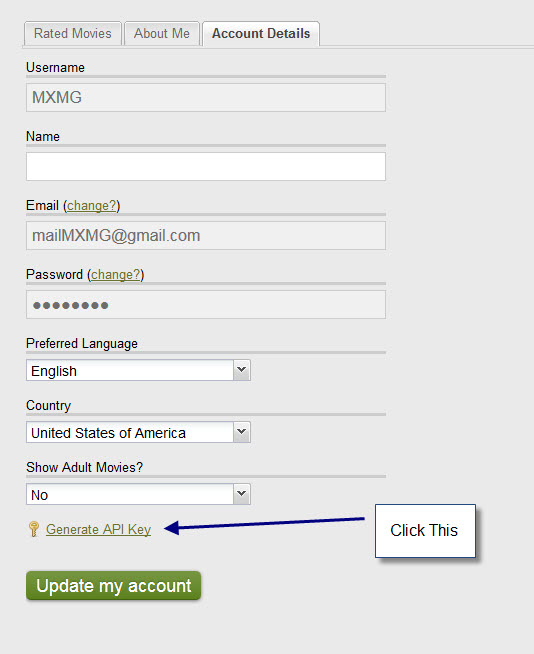 7. After clicking the Link, as seen in the above image, gives you the Terms of Use.
In the bottom of the page, click "ACCEPT"
8. It opens a new Window.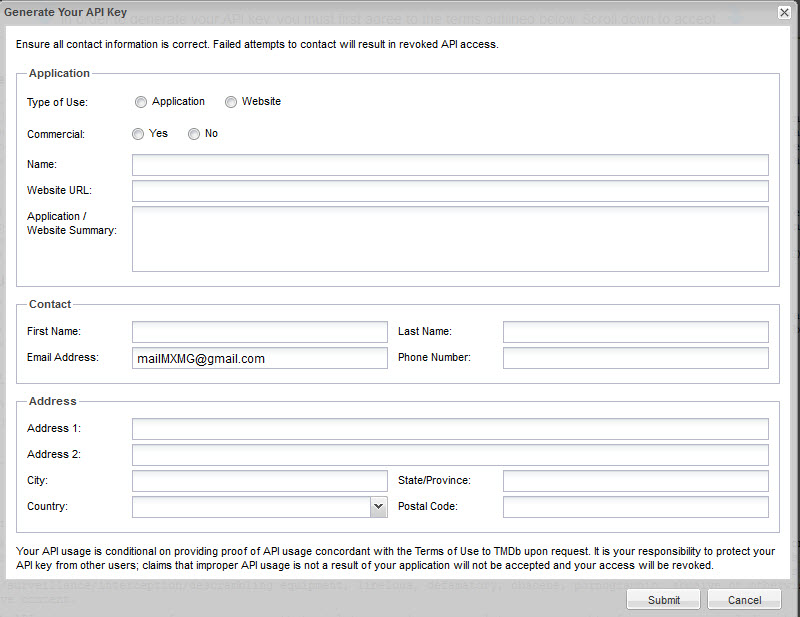 9. Provide the details. And click "Submit".
10. You get the page that says you to wait for the API Key. Wait for it.

11. You recieve the API Key by email. It usually takes around a few mintues, or a few hours. Depends on the TMDB Team.
12. After you recieve the API Key, copy it.
13. Open "Movie Nfo Creator Final" and go to the "About" tab .
14. Just above the LuJoSoft Logo, you find the Blank Box to paste your API Key. Paste it and click "Change Api Key".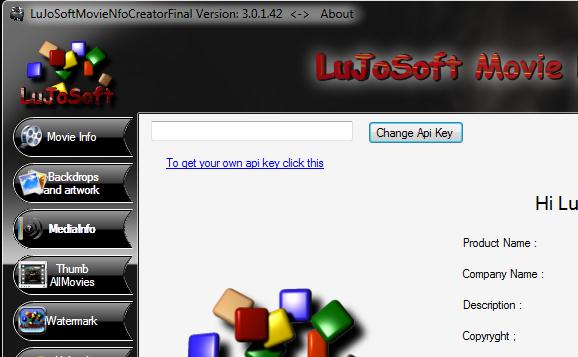 15. Voila! Now you have your own API Key, which makes it easier and convinient for you.
Have Fun !