LuJoSoftDb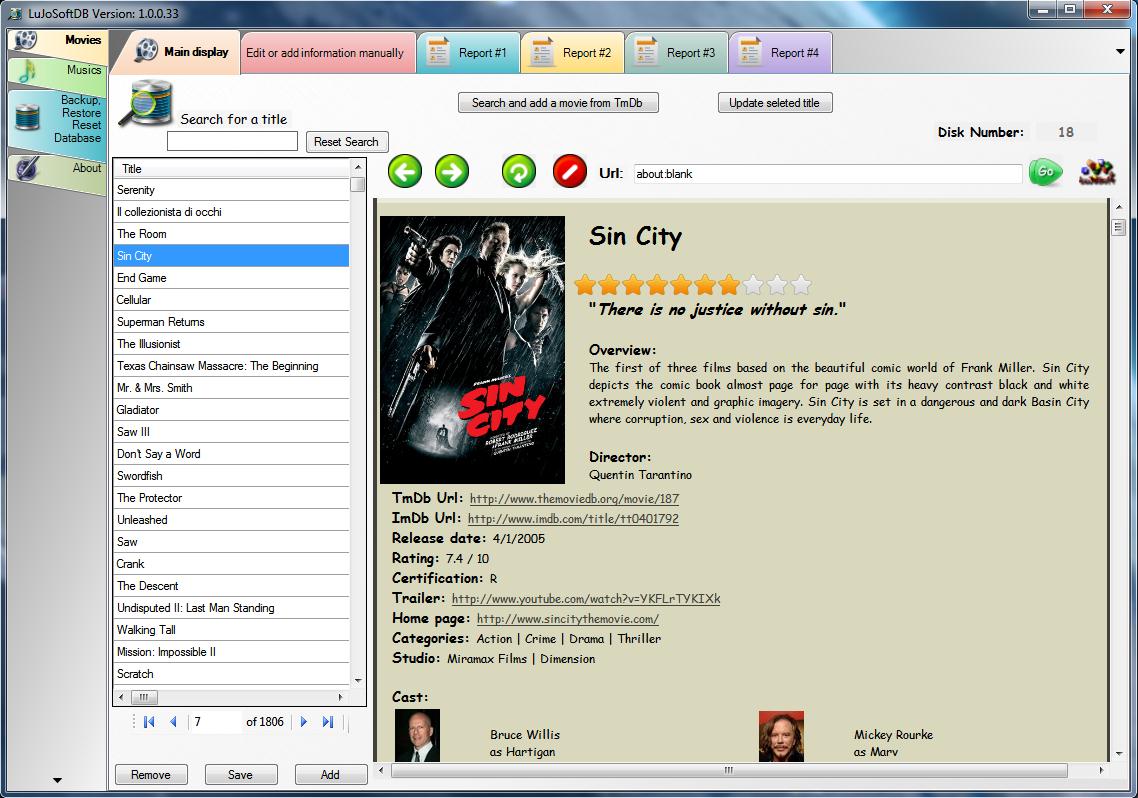 Introduction:
LuJoSoftDb is fully integrated with TmDb, themoviedb.org online database.When you add a movie to your collection you will be able to search TmDb for information and images which will be downloaded from the net and filled in automatically.
To view one of the movie in your collection, just click any title to display all the info on the movie in a webpage style.
Note that very soone will have a music database intergrated in the program
Feature:
The database use Microsoft Sql server Compact Edition 3.5.
Contain a small and functional web browser to view your collection and to browse the web.
You can add and edit title manually.
Four different report feature to print you collection, or save to Pdf, Excel and word format.
Include a live search for your movie collection and get all the info needed in second.
Many diferent sorting options.
Backup, restore and reset function for the database.
Auto-update function that checks for new updates every week plus an update now button.
Absolutely free!!! No catch, no nag screen, no cripple function.
How to use LuJoSoftDb:
To add a title press the "Search and add a movie from TmDb" button.
Then enter the title name and click the "Search" button.
Select the movie you want from list the search query and click OK button
You are done all info is entered in your database.
System Requirements:
Works on any windows version (tested only on 32 but should work on 64bit OS)
.Net framework 3.5 SP1
Install Information:
Download the setup.exe
Double click setup.exe
Enjoy!!!
[/align]